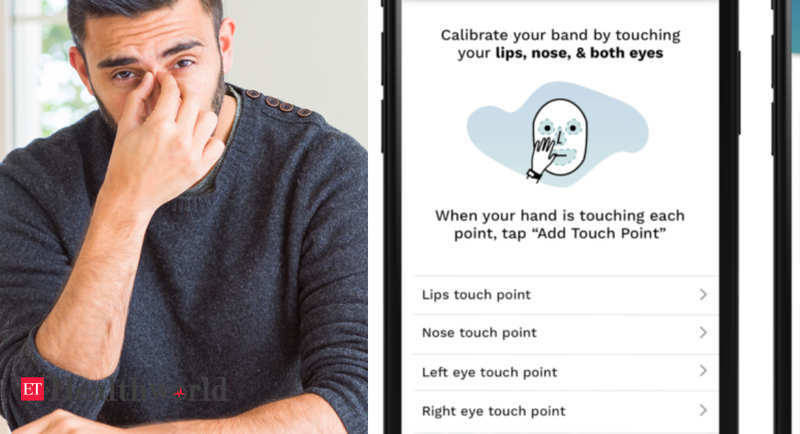 With over one lakh confirmed cases and around four thousand deaths from coronavirus, scientists, doctors and government are trying to find the best possible solution to control the spread of the deadly
COVID-19
.
One of the biggest health advisories that most people are getting is that of not touching their face as it helps spread the virus which could have come in contact with your hands. While doctors are trying different combinations of drugs to treat the patients, a startup has developed a wristband that buzzes as people touch their faces.
The startup called Slightly Robot had developed another wristband to stop another type of harmful touching – trichotillomania (a disorder where people pull out their hair).
The company has launched their redesigned wearable Immutouch, a wristband that vibrates when you touch your face. The accelerometer in the band senses your hand movement 10 times per second.
The wristband aims to develop a Pavlovian response whereby the user would want to touch their face but avoid doing so to prevent buzzing sensation of the wrist.